The world of Japanese manga is just as deep and exciting as anime, with a plethora of different genres to master. Today we decided to list the 10 manga that we think are the most important whether you are a beginner or not. From the dark imagination of berserk and the high octane effect of One piece to the strange escapades of JoJo's bizarre adventurehere are the must-read selections.
While the list wouldn't be ordered in most cases, we decided to rank it based on certain criteria: influence, recognition, and generally what we think is the best that manga has to offer. First, among our honorable mentions Great teacher Onizuka, Gintama, Dragon Ball, Attack on Titan and chainsaw man.
10 Essential Manga You Must Read
10. Vinland saga
Vinland saga Popularity may have exploded thanks to Wit Studio's excellent 2017 anime adaptation, but the manga has a longer history in the industry. Vinland saga by Makoto Yukimura began serialization in 2005, starting in Weekly Shonen Magazine before moving to Monthly Afternoon.
The story is largely inspired by Norse history and follows Thorfinn, the son of one of the Vikings' greatest warriors, on a quest for revenge to kill the man who killed his father. Thanks to a grandiose plot and great depth of character, Vinland saga surpasses all expectations and delivers a breathtaking Viking epic with a lot of dramatic impact.
9. Fullmetal Alchemist
Fullemetal Alchemist probably needs no introduction. Hiromu Arakawa's iconic manga spawned two hugely successful anime adaptations and, depending on who you ask, remains a highly influential piece of media — particularly for the shounen genre. After the release of the newly adapted anime of 2009 Fullmetal Alchemist: Brotherhood more faithfully capturing the manga, the series has become a household name.
The story follows brothers Edward and Alphonse Elric who, after a failed attempt to revive their dead mother through dangerous forbidden alchemy, embark a few years later on a journey to reclaim Edward's missing limbs and Alphonse's entire body. It ticks all the boxes for a thrilling shounen adventure, but more importantly, it manages to put a lot of heart into its extraordinary events.
8. 20th Century Boys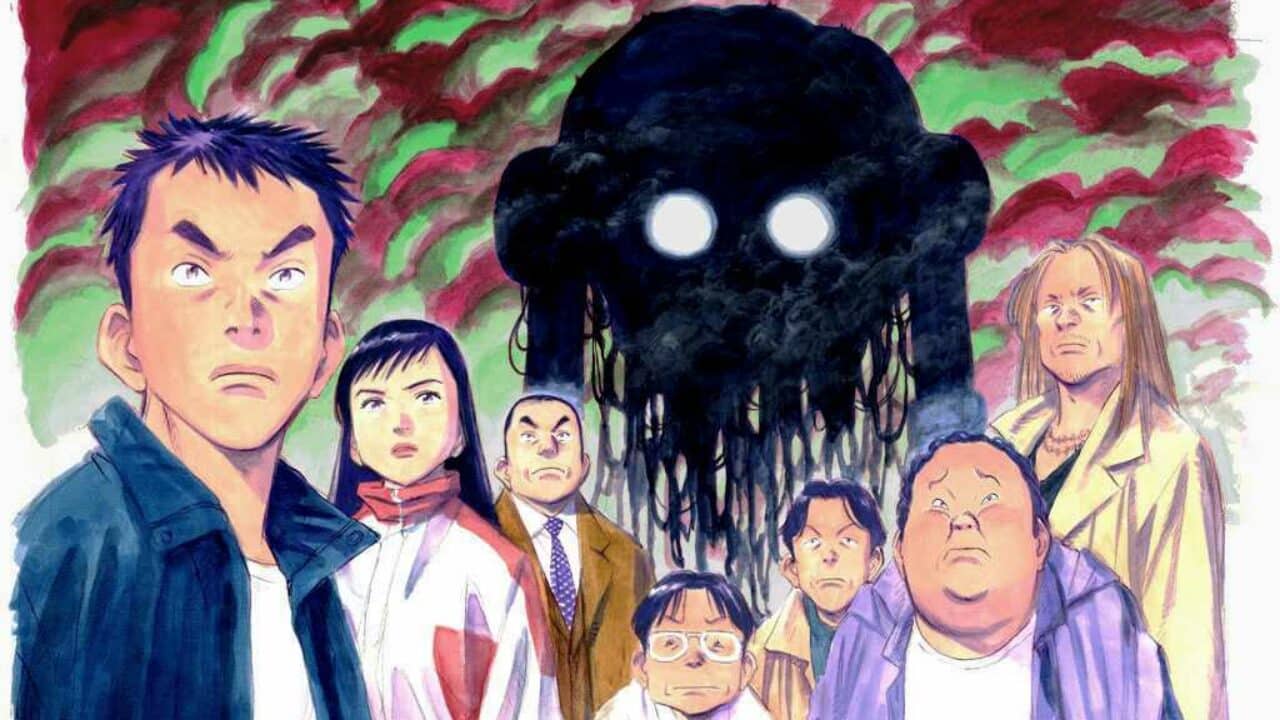 If detective manga with a touch of sci-fi and mystery is your thing, then you need to read 20th Century Boys. Naoki Urasawa's riveting psychological drama pits a group of young friends against a mysterious cult bent on dominating and changing the world.
Masterfully balancing innocent teenage adventure with intense psychological thrills, 20th Century Boys holds back no blows. The plot takes several twists and turns while throwing readers for a loop, delivering nerve-wracking moments per chapter leading to an unexpectedly awesome climax. It retains a whimsical charm for the most part before pulling the rug out from under you.
7. Vagabond
Next berserkmight hold manga enthusiasts rover just as highly valued – and with good reason. This action-packed samurai tale from Takehiko Inoue and Eiji Yoshikawa is widely considered one of the greatest manga of all time. Aside from the strikingly detailed art, its fidelity to historical themes, locations, and practices make it a must-see for any history buff.
rover is a retelling of one of Japan's most famous swordsmen, the "Sword Saint" Musashi Miyamoto. Thanks to great character growth and development, Miyamoto's journey from determined, flawed swordsman to likable hero is a tale as old as time and one that must be read.
6. Akira
Akira Maybe better known for its iconic 1988 anime adaptation, but Katsuhiro Otomo's manga somehow goes several levels deeper. The anime is actually more condensed than you think, as the manga explores larger themes beyond the confines of a two-hour film.
Set in the distant dystopian future (by far we mean 2019), Akira follows the events of a catastrophic explosion that completely obliterates Tokyo. 30 years later, the rebuilt neo-Tokyo sets the stage for an epic tale of futuristic biker gangs, politics, superpowers and secret government experiments. The manga might be a hard pill to swallow at times, but it's still essential reading.
5. Death Note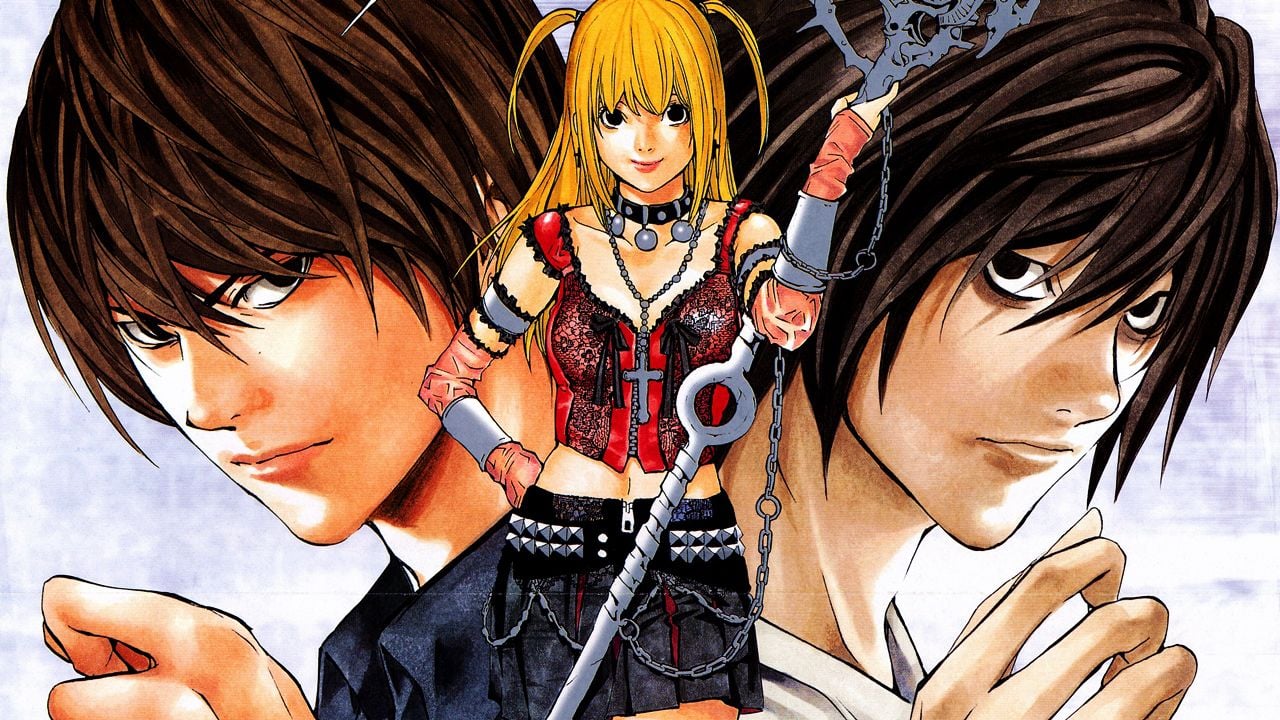 death notice is another series that really needs no introduction. The incredible supernatural/psychological thriller by Takeshi Obata and Tsugumi Ohba is perhaps one of the most famous Japanese works ever released to an international audience as it has been adapted into an amazing anime and several live action films.
The story follows high school student Light Yagami as he comes across a Death Note that allows him to kill anyone whose name is written on it. Along with the book's former owner, a shinigami (death god) named Ryuk, Light embarks on a mission to cleanse the world of corruption. Meanwhile, a mysterious detective named L is on his trail. The manga is just as immersive as the anime, delivering an unpredictable whirlwind of thrills, twists and turns per chapter.
4. Monster
On the subject of psychological thrillers, Naoki Urasawa's second manga classic fails 20th Century Boys is monster. As rover, monster enjoys a very high reputation in the manga community. Known for its page-turning twists and intensity, monster is not easy reading, but it deserves its place among the greats.
The plot follows renowned neurosurgeon Kenzou Tenma as he faces a difficult choice between rescuing an orphan boy named Johan Liebert or the mayor. Tenma decides to save Johan, leaving the mayor dead. A few years later, his ghosts return to haunt him as a series of gruesome murders linked to Johan, the same boy he once saved, take place. If this summary doesn't grab your attention right away, then it won't.
3. JoJo's Bizarre Adventure
JoJo's bizarre adventure is nothing less than a cultural phenomenon. Author Hirohiko Araki's cross-generational tale of the Joestar family's lineage and their clashes with vampiric villain Dio Brando is iconic in itself, but the manga is worth reading even if you're already knee-deep in the excellent 2010s stuck anime adaptation by David Production.
Araki's manga is just as meticulous and detailed as its anime counterpart, and to top it off, it's in gorgeous colors too. There really wouldn't be any other way to experience the sheer madness of JoJo's bizarre adventurewhich combines elements of shounen with Araki's signature touches, including dark, perfectly timed humor and offbeat concepts that are inscribed in pop culture history at this point.
2. One Piece
The undisputed king of the shounen, One pieceThe long manga history of is just as impressive today as it was when it started over 20 years ago. Creator Eiichiro Oda's seafaring adventure series became so popular that it surpassed the lifetime sales of comics like Batman and came close to surpassing the total sales of Superman in just a third of its lifetime.
One piece follows Monkey D. Luffy, a young pirate who aspires to become the Pirate King by finding the mysterious hidden treasure called One Piece. Set in a dangerous world filled with monsters, devil fruits that grant supernatural abilities, and politics, One Piece manages to maintain its whimsical charm and sense of adventure across multiple major arcs, villains, world-changing events, and more. It's not easy to recommend the 1000+ chapter epic, but I can't stress it enough: you won't regret it.
1. Berserker
berserk by the late Kentaro Miura remains one of the most influential pieces of media ever conceived. The dark fantasy epic has been cited as a direct inspiration for From Software's numerous games elden ring and Dark Souls to bloodborne. Its influence also reaches other IP such as e.g Final Fantasy, Nier, Attack on Titan, Devil May Cry and more.
The story follows the black swordsman Guts as he journeys through a dangerous, demon-infested world in search of revenge. As unabashedly brutal as it is emotionally devastating, Berserk left a profound impact on fans and pop culture in general. Because of its far-reaching influence berserk has been dubbed the greatest manga of all time – a title many would agree with is undisputed. Though left forever unfinished after Miura's death, what was left behind is the stuff of legend.