As the Berkshires' museums prepare for the summer exhibits they will be unveiling in early June, now is a good time to check out what's happening at the smaller galleries across the country, some of which have openings or ongoing exhibits. Here are five shows to watch:
1. "Kibera: Expression of Life in Contemporary Art of Kenya"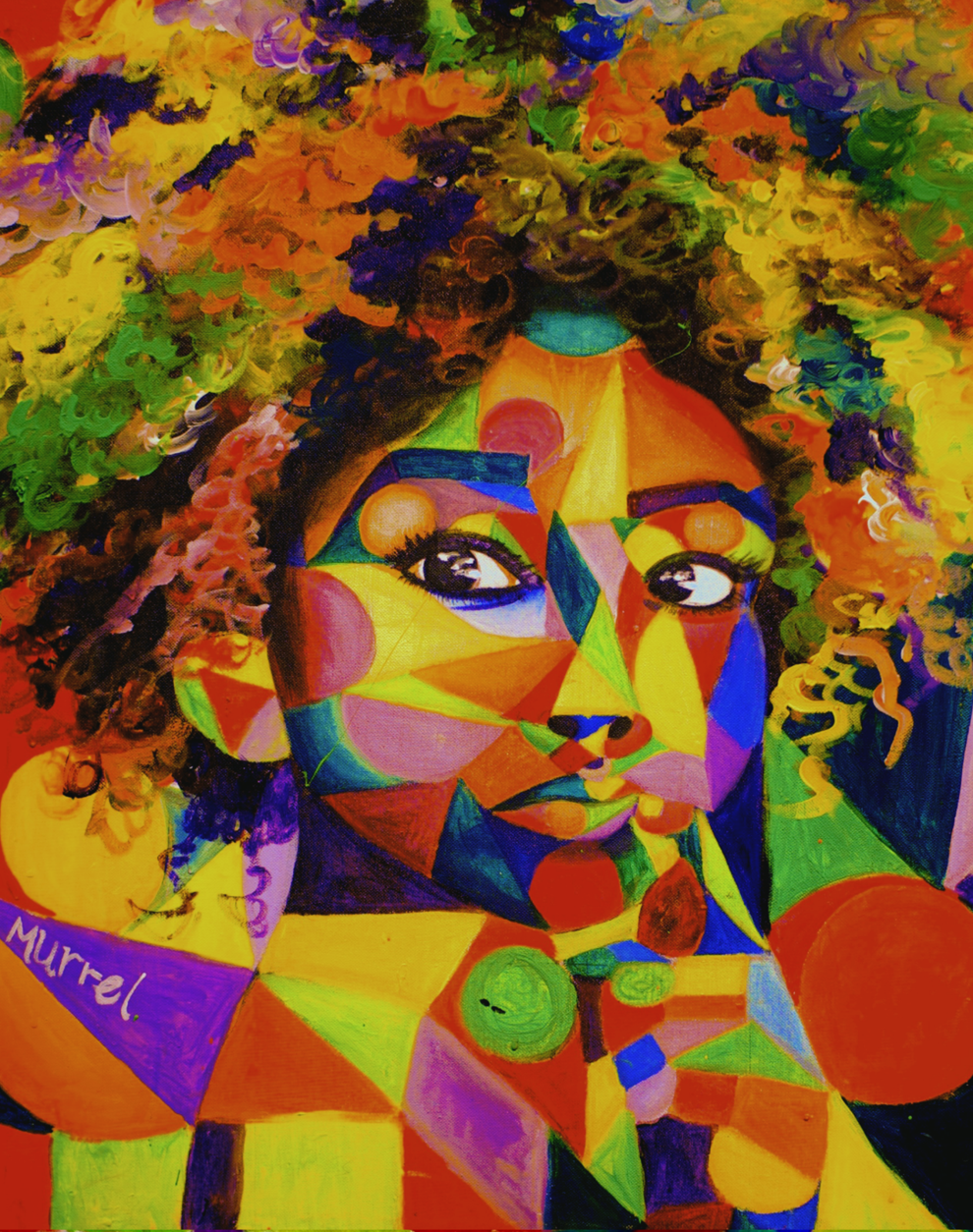 From where: ROAM: A Xtina Parks Gallery, 230 Mass MoCA Way, North Adams
Opening Reception: 2 p.m., Saturday, May 28
Opening hours of the gallery: 10 a.m. to 6 p.m., Wednesday to Sunday. Private tours available.
More information: 413-663-8000, roamgallery.photo
Kibera: Expressions of Life in Contemporary Art of Kenya, a collaboration between ROAM and the Uweza Foundation, celebrates the work of 11 student artists from the Kibera neighborhood of Nairobi, Kenya.
Featuring over 20 artworks, all for sale, the exhibition will open at 2:00 p.m. on May 28 in the third-floor gallery with a reception featuring community engagement programs and activities with ROAM curator Aria Corrine Gannon and Uweza Country includes director Japheth Okoth.
The Uweza Foundation works with youth and their families from the Kibera district, the largest informal settlement or slum in Nairobi. The Foundation provides space, instruction and time for students who have little or no educational resources or opportunities to teach them the principles of painting and artistic creation.
ROAM founder Xtina Parks, an African wildlife photographer, filmmaker and conservationist living in the US and Botswana, first learned about the Uweza Foundation during a research trip to Nairobi in 2019. After meeting Jennifer Sapitro, the foundation's founder and executive director, the two began collaborating to put together a show that highlighted motifs and themes familiar to the students, such as family, African animals, cities, landscapes and some of the Kibera -Community itself .
"I spend a lot of time in Africa from Botswana to Kenya and have met artists and craftspeople of all types and levels. When I first visited Kibera and the Uweza Foundation, my heart stopped. The students have a very powerful use of color and shape," Parks said in a press release. "You will, of course, see nuances from the novelty of their craft, but I saw an incredible opportunity to work with Uweza and bring these new students' artwork to the United States, North Adams and my gallery. An opportunity neither the gallery nor the students could ever have. It is unprecedented that they are exhibiting their artworks and appealing to new audiences around the world and that we are able to show this beautiful insight into their community and perspective that is part of the fabric of Africa."
The exhibition can be seen until June 30th.
2. "A Family Affair": Hado Mark Gallery Artist Reception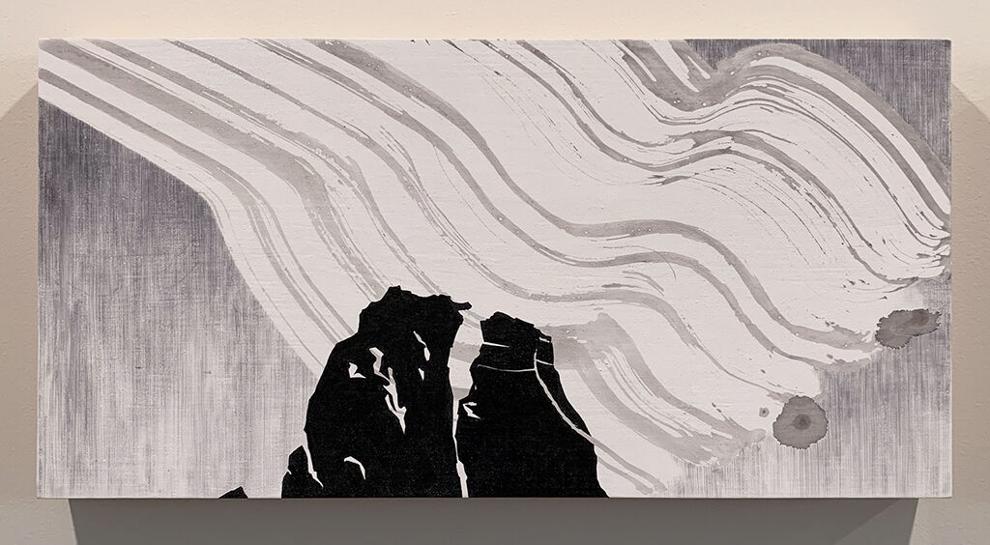 From where: Hado Mark Gallery, 62 Church St., Lenox
When: 2pm to 5pm, Saturday 28 May
More information: 413-225-1115, hadomarkgallery.com
Hado-Mark Gallery hosts its season-opening artist reception, hosted by gallery owner Lisa Hado-Mark, on May 28 from 2:00 p.m. to 5:00 p.m. The exhibition features a variety of figurative and abstract paintings, prints and sculptures by artists from all over the country. Artists on the show include Lisa Gold, an abstract painter from New York City; Nishiki Sugawara-Beda, a Dallas-based Japanese American specializing in sumi painting; Arlene Baker, a Rochester, NY artist whose works are known as "Silk Spaces"; painter Jane Craker from the Berkshires; Julia Eisen-Lester, who specializes in stylized figurative painting, of Yonkers, NY; Lenox conceptual painter Mildred Hado, New Jersey-based Hado-Mark, who works with linocuts, mosaic and wood tables and wall sculptures, and Cummington-based wildlife photographer Dawn Klein.
The exhibiting artists will be on hand to meet visitors and answer questions about their work. The show can be seen for two months.
3. "FORM, LIGHT, COLOR: Dai Ban, Liane Nouri and Susan Lisbin"
From where: Carrie Chen Gallery, 16 Railroad St., Great Barrington
To see: Until June 26th
Opening hours of the gallery: 11 a.m. to 5 p.m., Thursday to Sunday.
More information: 413-645-3006, carriechengallery.com
Featuring recent works by artists Dai Ban, Liane Nouri and Susan Lisbin, this three-person exhibition explores the intimacy and connection created and expressed through the abstract and minimalist paintings and sculptures on display.
Each artist on the show uses abstraction and the formal elements of their work to create and express internal relationships, interpersonal connections, and connections between humans and nature.
"Although the three artists in this exhibition come from very different backgrounds, they all evoke a deep sense of connection, a connection with oneself and with others," said Carrie Chen, chief curator and gallery owner, in a press release. "Dai Ban's strong form is balanced and elegant, powerful but not intimidating. Liane's fundamental use of serial cubes is elevated to a meditative line, reflecting the colors of the landscape, natural light, moody clouds, or inner emotions. Susan's paintings and ceramics are determined, playful and full of confidence."
The show can be seen until June 26th.
4. "Two to Tango"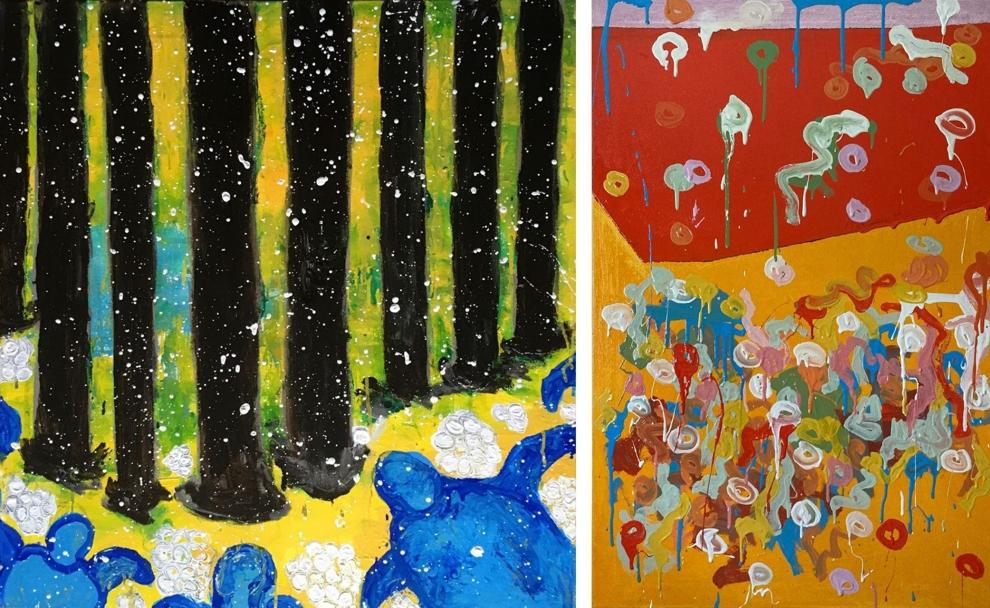 From where: Bernay Fine Art, 296 Main Street, Great Barrington
To see: Until June 12th
Opening hours of the gallery: 11 a.m. to 5 p.m., Thursday to Saturday; 12pm to 4pm, Sunday. Closed Monday to Wednesday.
More information: 413-645-3421, bernayfineart.com
This unique group show features the work of 12 artists – six couples: Connie Hanson and Russell Peacock (known as Guzman), Jenny Holzer and Mike Glier, Sue Muskat and Phil Knoll, Sara Farrell Okamura and Hideyo Okamura, Janet Rickus and Warner Friedman, and Katia Santibanez and James Siena.
According to Bernay Fine Art, "These six couples have been together more or less making art for a total of 186 years.
"When artworks provide answers to artists' questions, couples act as first responders. Initiated into casual conversations, they are never far from declarations of intent. For couples, "solutions" to artistic problems are part of an inscrutable mix of aesthetic choices known as risk and reward."
5. "Still free visions for an ideal future"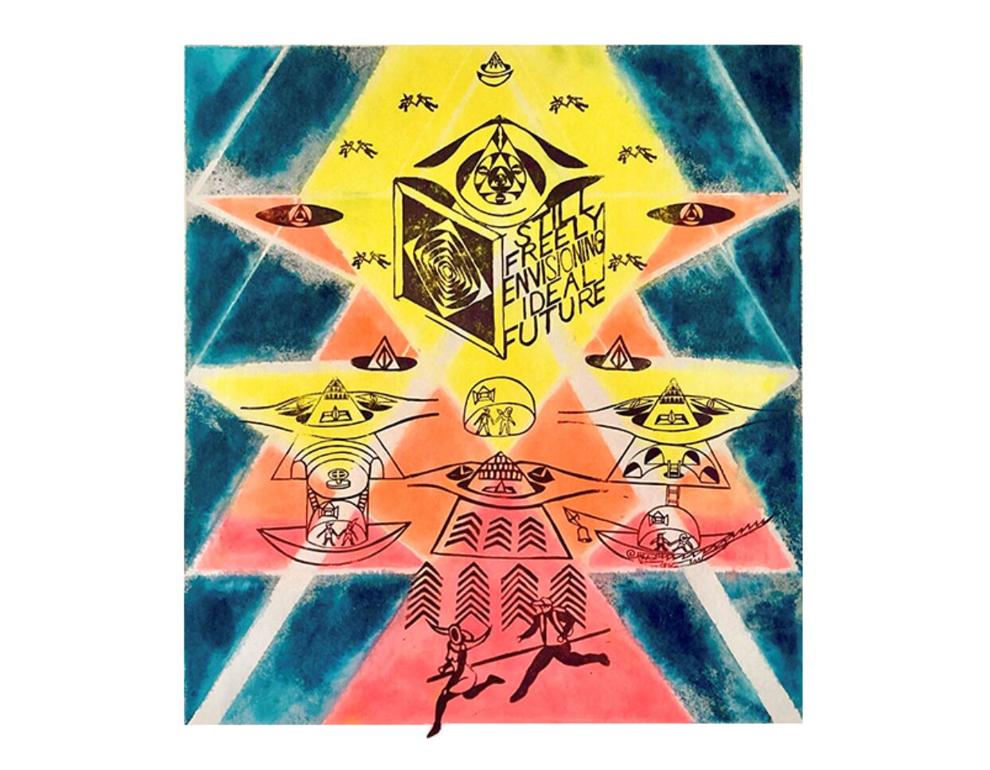 From where: Real Eyes Gallery, 71 Park St., Adams
Closing reception and reading: 4 p.m., Saturday, May 28
To see: Until May 30th
Opening hours of the gallery: 12pm to 7pm, Friday to Sunday and by appointment.
More information: 917-440-2400, realeyesgallery.com
An exhibition of prints, flags, books and sculptural offerings on the idea that our world could be a better place.
Gil Riley's imagery is based on a "psychomagically" constructed myth: Liontamer's Paradise. Her book of the same name was published by American Typewriter Press in 2016. Riley will read from this narrative during a graduation reception on May 28 at 4 p.m.