As we continue to recognize and honor the importance of June 16 in the United States, one of the ways we can embrace and celebrate Black freedom is by supporting Black-owned businesses.
We've compiled a list of BIPOC-owned Vermont businesses that you can support — today and every day, from food to storytelling to nonprofits.
Do you have a Black-owned business that you would like to recommend for our next post? Sign up with your suggestions.
Hangry The donut bar
Hangry The donut bar (HTDB) is a small homemade donut shop in St. Albans, Vermont. All of Hangry's donuts are handcrafted and handcut, sharing their love of Vermont through food. They use high-quality, local, and organic ingredients, and all of their fillings and batters are made with fresh eggs from the local farm, organic milk, and local organic flour (Nitty-Gritty Flour Company). Visit their website to order donuts online.
Follow Hangry The Donut Bar on Instagram and order their donuts online!
---
Conscious homestead
Conscious homestead, founded by radically queer black femme Candace Taylor, is an urban farm and holistic retreat focused on black/Afro-Indigenous land stewardship and food sovereignty. Together they grow food and medicinal herbs on their homestead, which they give back FREE to Blacks and Browns in the community through our Community Care Shares and BIPOC Care Packages.
Conscious Homestead also works with local Black and Brown leaders, healers, and teachers to offer a variety of programs focused on Black joy, wholeness, and tranquility.
Support Conscious Homestead through: GofundMe ; Sponsor a membership or care package; Venmo @conscioushomestead.
Support Conscious Homestead and follow on Instagram
---
Harmony's kitchen
Starting from the roots of Southern, Nigerian and Latin American cultures, Harmony's kitchen aims to bring Afro Fusion Soul Food to your table. Harmony's Kitchen's mission is to fill your tummies and your hearts with effervescent joy! Harmony's Kitchen was founded by Harmony Edosomwan, a Nigerian-American author, activist, cannabis advocate, chef and small business owner.
You can watch Harmony cook Canna cuisine at special events or pre-order a pickup on Soul Food Sunday. Pre-orders must be placed in advance and sell out quickly! We recommend checking in on Wednesdays when pre-orders are open.
Pre-order at Harmony's Kitchen or follow Harmony's Kitchen on Instagram
---
soul Simone
soul Simone, created by Aisha McLaren out of her love for Nina Simone and making jewelry, specializes in beautiful brass and copper pieces inspired by life, pop culture and McLaren's Hawaiian and African background. Shop these beautiful pieces on Soul Simone's website.
Shop Soul Simone now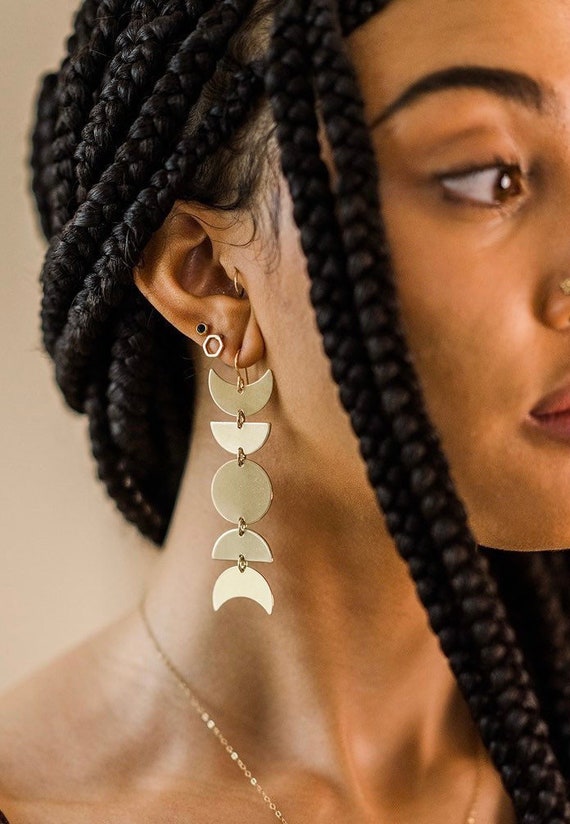 ---
All heart inspirations
All heart inspirations creates heart-centered spaces through storytelling, including workshops, community engagements, culinary dining and more. Haitian storyteller and founder Ferene Paris Meyer creates space for people to share their stories and hosted her first Feed Your Soul pop-up at August First Bakery in Summer 2020.
Follow All Heart Inspirations on Instagram or visit their website to find out more.
Visit All Heart Inspirations
---
Cafe Mamajuana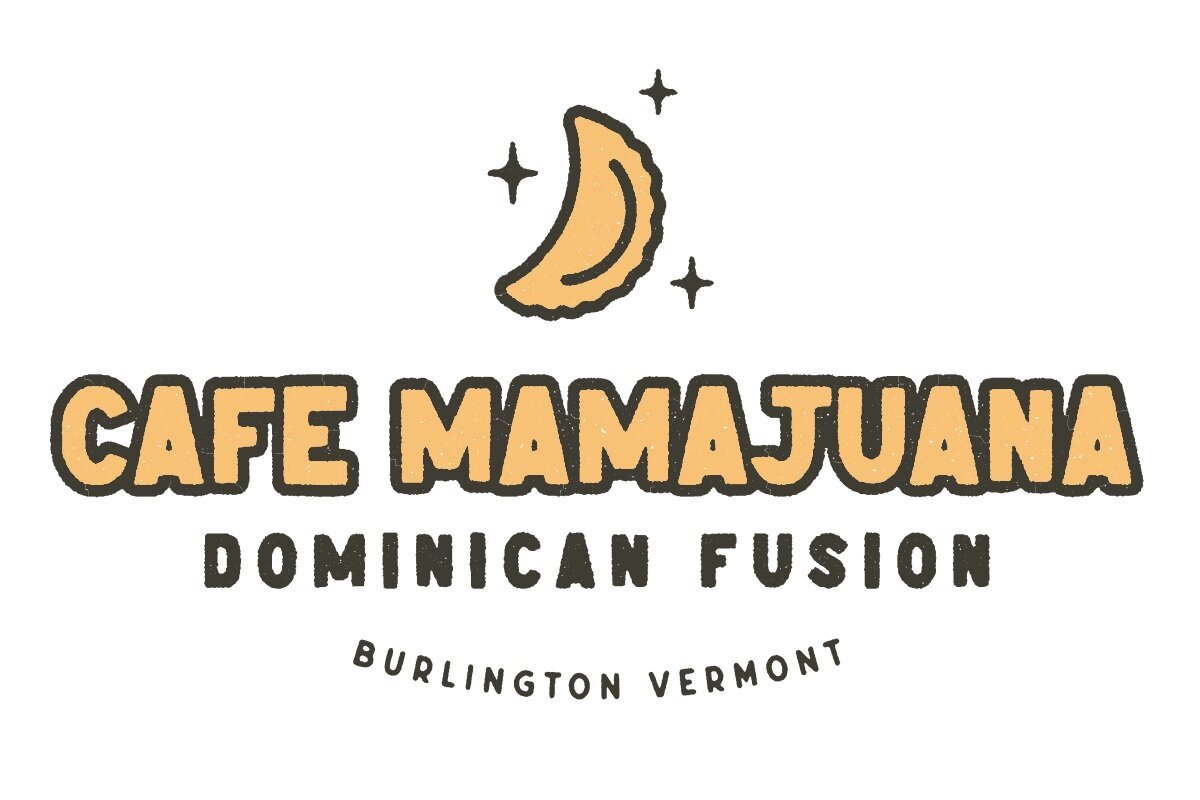 Cafe Mamajuana connects the people of Burlington with Dominican, Afro-Caribbean, Italian and Spanish cultures by using food as a vessel of tradition, nostalgia and identity.
Based in Burlington's Old North End, Mamajuana ethically and sustainably sources its ingredients and market produce, sourcing locally whenever possible from a range of talented farmers and artisans.
Follow Café Mamajuana on Instagram and order online from the menu!
---
Susu COMMUNITY farm
That SUSU COMMUNITY farm is an Afro-Indigenous working farm and land-based healing center in southern Vermont improving Vermont's land and food pathways.
We do this by collectively creating a life-affirming and culturally relevant platform for Black, Indigenous, People of Color, youth, understaffed Folx and allies to thrive and experience safety and connection as we begin to empower the tools and agency evolve to heal from the trauma of colonization.
Support the Susu COMMUNITY Farm or follow us on Instagram
---
Mr Z
Keep an eye out for newcomers Mr Z Craft Cannabis, a startup with grow operations in Middlebury, when their cannabis products hit shelves this fall. Founded by childhood friends Max Eingorn, Ronald Williams and Zachary Tyson, this majority-owned BIPOC operation will employ state-of-the-art organized regenerative farming practices to set new standards for sustainability and quality in the industry.
Check out their latest local press at the Addison Independent and follow them on IG!
Follow Mr Z Craft on Instagram
---
JAG productions
established in 2016, JAG productions was founded by producing art director Jarvis Antonio Green with a mission to produce classical and contemporary African American theater; to serve as an incubator for new work that stimulates broad intellectual engagement; and thereby catalyze compassion, empathy, love, and community through a shared understanding of humanity through the lens of the African-American experience.
JAG Productions sees itself as a role in bringing diverse actors and stories to the stage and Upper Valley. Find out about their upcoming schedule and support them by attending a performance or donating.
Buy tickets or donate to JAG Productions
---
The Vermont Professionals of Color Network
That Vermont Professionals of Color Network seeks to build a community and network that nurtures, supports, and affirms People of Color personally and professionally throughout Vermont, and ultimately creates pathways for Youths of Color to thrive in life.
VT PoC aims to advance the prosperity of all Black, Indigenous and People of Color (BIPOC), also known as People of the Global Majority, in Vermont by driving a new era of job mobility, fostering entrepreneurial ventures and nurturing a strong professional network. Donate today to support their work.
Visit VT PoC Online and donate
Did you know? Company memberships and directory listings are FREE for bipoc-owned companies! Learn more.