Heralded as Asia's largest exhibition of Australian First Nations art, Always present: First People's Art of Australia at the National Gallery Singapore is a comprehensive survey drawing on the National Gallery of Australia and the Wesfarmers Collection of Australian Art.
With over 170 works by 150 Aboriginal and Torres Strait Islander artists, the works date back to the 1890's and span a wide range of contemporary practices.
Among the works of Albert Namatjira, Destiny Deacon, Timothy Cook, Judy Watson, Tony Albert, Rover Thomas and many others, visitors can come across a nearly 5 meter painting by Emily Kame Kngwarreye.
The exhibition also includes two special commissions: Jonathan Jones' Untitled (walam-wunga.galang) and a repeat of Richard Bells message.
dr Eugene Tan, Director of NGS said: "Always present encourages visitors to rethink their understanding of Southeast Asia through our historical connections to the First Peoples of Australia, to reflect on our shared colonial history, alongside ongoing conversations about decolonization and to draw attention to artistic expressions and voices that are marginalized from conventional art historical narratives to be pushed.
Tina Baum, Curator of Aboriginal and Torres Strait Islander Art at the NGA, reiterated: "The history and culture of Aboriginal and Torres Strait Islander people is a crucial part, not just of Australian history, but of global history. "
This connection is illustrated in a recent lecture held at Richard Bell's messagebetween Badtjala artist Fiona Foley and Malaysian artist Yee I-Lann from Sabah, who presented their works as part of an art trail Always presenttitled Between explanations and dreams.
The works of five Aboriginal artists, including Foley's, connect the arts path to the national institution and reflect the history and art of Southeast Asia and Aboriginal Australia Badtjala woman (1994) and I-Lanns image power (2013).
NGS gallery curator Goh Sze Ying, who moderated the panel, observed that the traveling exhibition and pairing of talks are "sometimes presented as parallels, but sometimes interrupted as a provocation".
Ying told ArtsHub, "It is clear how deeply rooted First People's art is in political, social and creative action – a testament to their enduring presence despite a violent history.
"The exhibition also immediately challenges the stereotypes of our local and regional audiences about Aboriginal art history, culture and heritage," she added.
Through this discussion, similarities can be drawn between Foley's and I-Lann's practices and their cultural backgrounds as they explored the effects of British colonialism and globalization.
Changing the archival lens
Photographic archives and photography served both artists as a medium of exploration. I-Lann said, "By looking at the colonial archives of Southeast Asian societies, particularly Java… This massive realization struck me that we are part of a constructed history."
These include nation-state building and the manipulation of geographic borders, which now combine Malaya and Borneo under "Malaysia", formed in the second half of the 20th century.
I-Lann continued, "The relationship that we in Sabah and the Malaysian Borneo countries still have with Federal Malaysia is a problem. And trying to understand why we feel this fear… My whole practice is about understanding our limitations and these power structures.'
How do you colonize someone? They colonize them through the administration, through the violence of the administration, through the violence of the educational system, through the directives of language or language loss, through what is defined as civilized or uncivilized, what is considered valuable and should be kept in one Museum.

Yee I-Lann, Malaysian artist from Sabah
For I'Lann, the aha moment came from the presence of tables in historical photographs taken through a colonial lens.
She explained, "I started seeing everything differently, and image power was a result of that light bulb moment of the violence of the table and how invisible or how harmless it may seem. The archipelagos of Southeast Asia have no table history, everyone sat on the mat."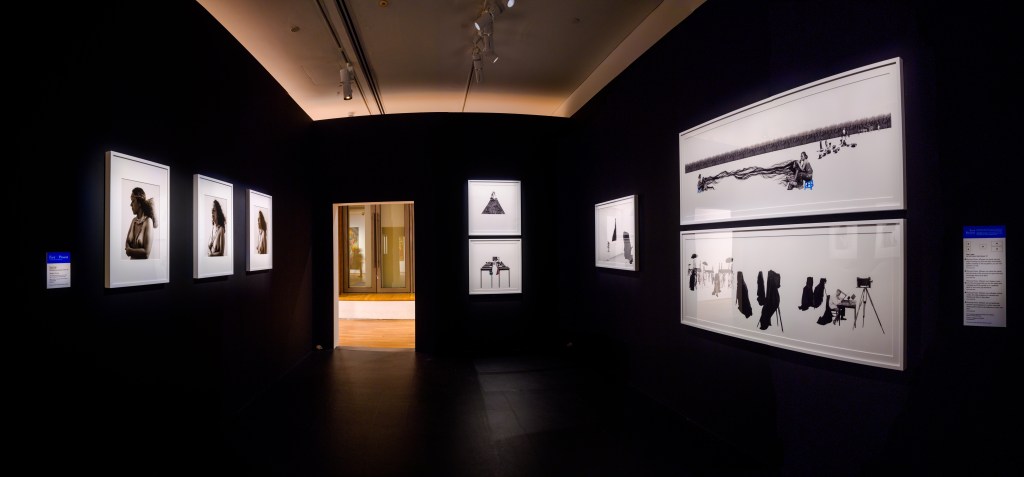 For Foley, who followed in her mother's footsteps in retrieving cultural material from Australian archives, re-examination and re-interpretation of historical material is empowering.
Foley said: "My mother compiled a word list from all these archives in state museums and libraries, and I grew up in a family that took great pride in speaking a holdover language, even if it wasn't full sentences, just here and there there a word .'
Read: Book Review: Biting the Clouds by Fiona Foley (UQP)
In her artwork Badtjala womanFoley transformed into the image of an anonymous ancestor found in admiration during these archival searches.
"It's like digging through archives to articulate a different form of Badtjala reality in contemporary art," Foley added.
More importantly, these practices aim to empower those who represent them and translate into real impacts on communities and cultures.
Art translated into real-world impact
The impact that an artistic practice can have on communities cannot be underestimated as both artists have dedicated their lifetimes to creating visibility and empowerment for their people.
One thing Foley encountered in the early '70s was this lack of appreciation for urban First Nations artists and their legitimate connection to country.
"I was part of a wave of artists through the Boomalli Aboriginal Artists Co-operative and it took a lot of convincing of the people in the arts institutions that we are as legitimate as the people making art from Arnhem Land, Central Australia or Western Australia.
"We had to fight for this space, which is now universally accepted. And part of that acceptance is that there are Indigenous curators in all of Australia's state galleries," Foley added.
"It's a story that a lot of young curators working in the industry are (fortunately) unaware of," Foley said.
Read: The rise of First Nations art jobs
I-Lann reflected, "I want to put my thinking, theory and concepts into practice – that's essentially what I'm doing now. I can talk about the violence of this tough, patriarchal colonial table, but what's the alternative?
"How the hell do you get communities to value themselves? How do I get communities to recognize that their knowledge is valuable and needs to be nurtured?
"I was on this quest to relearn our local philosophies and how to deal with current issues through something deeply familiar and sometimes taken for granted," I-Lann continued.
I-Lann's practice promotes the circular economy by employing weavers who then teach the next generation their craft and hire their husbands to be part of a construction team for a permanent space.
Back to Always presentI-Lann said that incorporating her work into national institutions further reinforces this knowledge and signals visibility and power.
I-Lann said, "I think I've got mine Tikar-A-Gagah (2019) downstairs at the NGS influences the thinking of the curators of one of the most important art institutions in the Southeast Asia region, [who are] to write our art canon. As big is that role? I see that as power."
Always present will be on display at the National Gallery of Singapore until September 25th. ArtsHub has received a draft recording of the panel, which will be available on the NGS YouTube channel over the next week.
The traveling exhibition was presented for the first time at the Art Gallery of WA earlier this year.