Andy Warhol: Cars – Works from the Mercedes-Benz Art Collection is on view now at the Petersen Automotive Museum in Los Angeles, California. The groundbreaking exhibition presents a rare and exclusive glimpse into the relationship between the Cars series of artworks and the vehicles depicted within. The unique exhibition, held in the Armand Hammer Foundation gallery on the museum's first floor, features five of the eight Mercedes-Benz vehicles that were ultimately depicted in Warhol's final commission.
The extremely rare assemblages include some of the most iconic and valuable cars in the world. A 1937 W 125, on loan from the Mercedes-Benz Museum in Germany, was originally built for Grand Prix racing and features a 637 hp eight-cylinder supercharged engine that made it one of the most powerful road racing cars for three decades. Also from the Deutsches Museum comes the unique C 111-II of 1970. The experimental Mercedes-Benz used a highly aerodynamic fiberglass body and a three-rotor Wankel engine (later replaced by a turbocharged diesel) to reach speeds of 200 mph . On loan from the Indianapolis Motor Speedway Museum is a 1954 W 196. As a Formula 1 car, driven by the legendary Juan Manuel Fangio and Stirling Moss, the W 196 model won two world championships before Mercedes retired from racing for three decades . Accompanying the historical vehicles, 40 original Warhol works from the "Cars" series are presented, all of which are on loan from the Mercedes-Benz Art Collection.
Widely known as the initiator and exponent of the 1960s pop art movement, Warhol was famous for his iconography of everyday objects such as Campbell's soup cans, Coca-Cola bottles, and Brillo boxes, in addition to his colorful depictions of a wide variety famous artists personalities and celebrities (his "Shot Sage Blue Marilyn" portrait of Marilyn Monroe recently sold for a record-breaking $195 million). Mercedes-Benz originally commissioned the "Cars" series in 1986 to celebrate its 100th birthdayth anniversary after seeing Warhol's screenprints of his 300 SL Coupé. Warhol planned to create 80 artworks featuring 20 different Mercedes models from the German automaker's 100-year history. But only 49 works, 36 screenprints on canvas and 13 drawings, were completed before Warhol died unexpectedly in 1987 after a routine operation, leaving the project unfinished.
"Andy Warhol was an iconic and influential figure who pioneered pop art and culture. Not many have seen his automotive work, so we're excited to show it to the public alongside the unique vehicles that inspired his creative vision. It is an exclusive exhibition that appeals to both art lovers and amazing automobile lovers."

Petersen Automotive Museum Managing Director Terry L. Karges.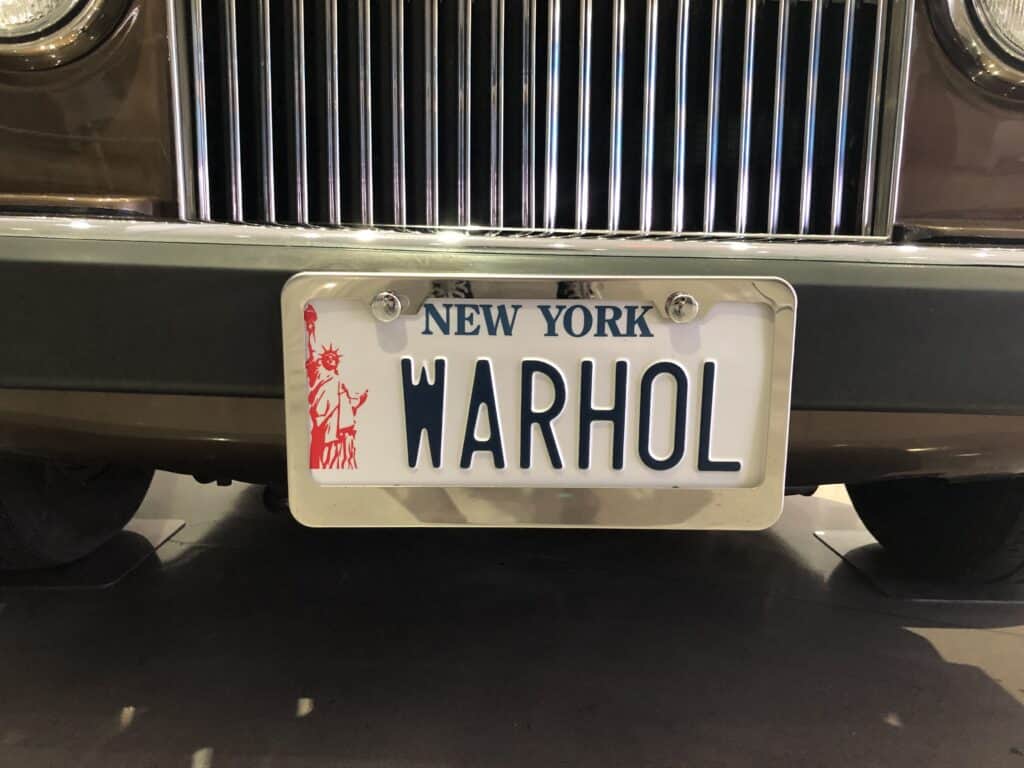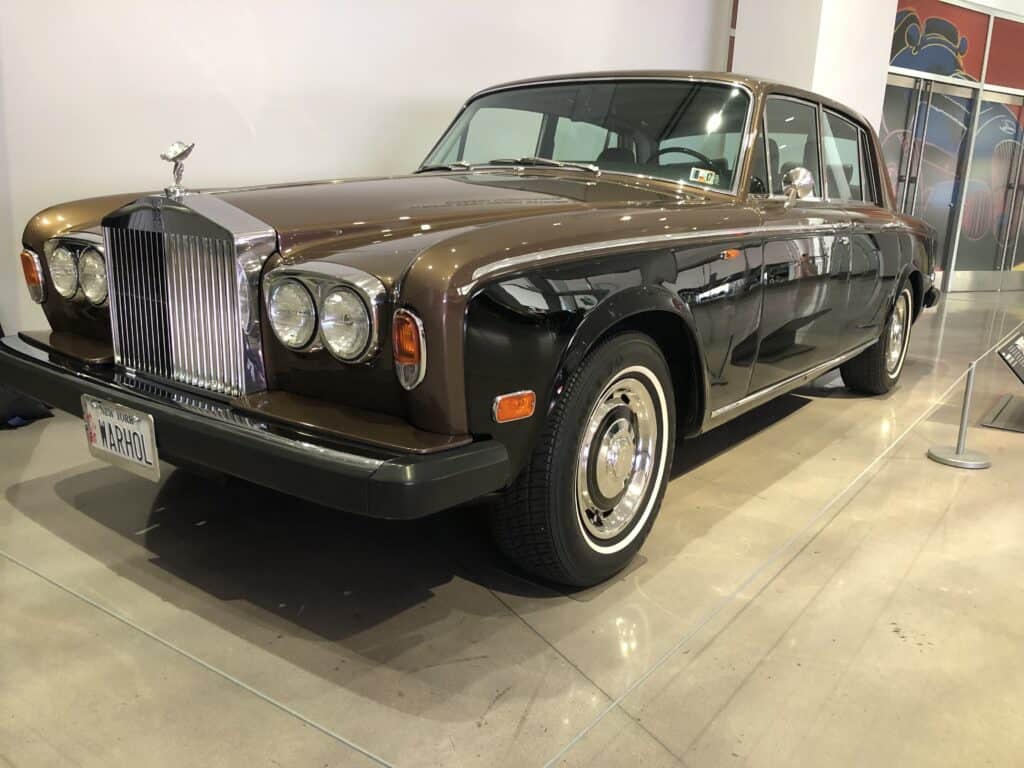 Also on display in an adjacent gallery is the 1974 Rolls-Royce Silver Shadow owned by Warhol. After achieving commercial success with his art, Warhol bought the Rolls-Royce new and kept it for the rest of his life. Never having obtained a driver's license, Warhol never drove the Silver Shadow, always drove as a passenger and relied on his friends for transport. His long list of famous chauffeurs includes Mick Jagger, Imelda Marcos and Liza Minnelli.
petersen.org/warhol
categories
Art News Los Angeles
EXHIBITIONS
keywords
author
Markus Westall
Mark Westall is the Founder and Editor of FAD Magazine, Founder and Associate Editor of Art of Conversation, and Founder of the @worldoffad platform
An exhibition of photographs by Andy Warhol from the 1970s to the mid-1980s opens at Gagosian Paris. Taken in the first place […]
As a testament to the interactive potential of analog media, pop art and pop-ups come together to create an epic moment in both […]
To mark the centenary of the automobile, Andy Warhol's unfinished Cars series of 1986/87 was commissioned […]
Christie's has announced two silkscreens of Andy Warhol's Queen Elizabeth II to be featured in The Art of Literature: Auction Highlights […]